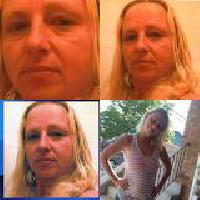 Third arrest made in death of Brampton woman
Rick Snow, 32, of Brampton, has been arrested and charged with first degree murder in the death of Beata Paciorek.
A third person has now been charged in connection with the murder of a Brampton woman who police say was murdered while travelling to the Sudbury area. Beata Paciorek, 35, was travelling to northern Ontario earlier this month when she disappeared.
A Facebook photo of recently deceased Beata Paciorek, 35, of Brampton. Sault Ste. Marie Police Service located her body in the back of a U-Haul truck on Sunday. Facebook. NEWS RELEASE. PEEL REGIONAL POLICE. ************************ On Friday
Brenda Paciorek, from the Brampton-area, was found murdered on May 28, 2017. HANDOUT/Peel Regional Police. Officers have arrested a third suspect in connection with the death of a Brampton-area woman. Police said 35-year-old Beata Paciorek was
Peel police officers have made a third arrest in the death
of a 35-year-old
Brampton woman. Beata Paciorek's body was found on May 21 in the rear compartment of a U-Haul truck in Sault Ste. Marie. Police believe she'd been travelling with several other
A third person has been arrested and charged
with first degree murder
in the death of Brampton woman Beata Paciorek. (Peel Regional